Luxondes imagines, develops and manufactures, real-time measurement and visualization tools for electromagnetic fields, making the scientific message accessible around the treatment and analysis of electromagnetic waves.
Laboratory
The luxondes technology is present in various research laboratories notably in electromagnetic compatibility.
Education
Making EM radiation visible allows the student to better understand the scientific field of wave propagation.
Industry R&D
Our products in the industry allow the valorization of certain research themes and the acceleration of R & D.
2020 – EMV – COLOGNE
Presentation of the ScanPhone
Luxondes will be present at the EMV2020 trade fair in Cologne and you will be able to experiment with the scanphone, a new direct electromagnetic mapping system in augmented reality.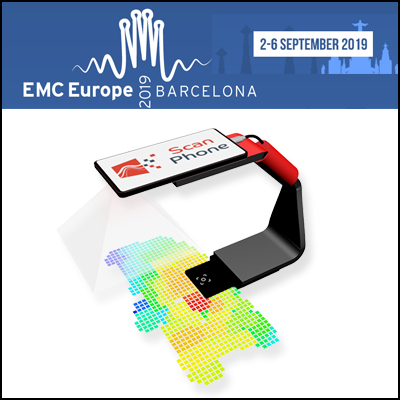 2019 – EMC Europe – Barcelone
Presentation of the ScanPhone
At the EMC-Europe congress, we present the new ScanPhone Automated Mapping System.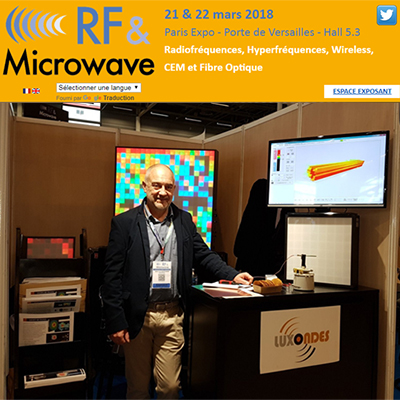 2018 – Salon RF & Microwave
Presentation of the RWD-64_PC
Fast and easy to adjust, the RWD saves time in antenna radiation pattern optimization, or quality control; for example in the analysis of connected object communication signals or in the study of wave focusing (time reversal, 5G communication).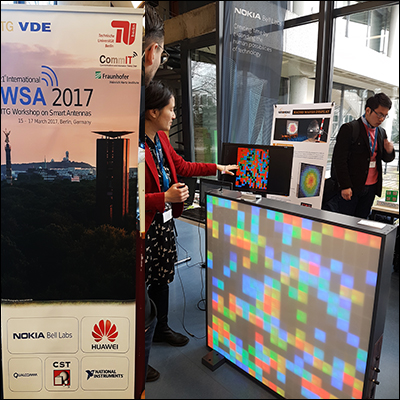 2017 – Workshop on Smart Antennas (Berlin)
Demonstration of the RWD-400
Demonstration on the Orange Lab exhibition stand of a time reversal application (5G) with the RWD -400.