Check the apk version of your scanphone. > = 2.5 Alpha
Download and print the pdf document.
Cut out the 2 markers A and B. (6cm x 6cm).
Position (patafix!) Marker A at the top left and B at the bottom right.
When positioning the grid, visualize the Marker-A for a few moments, and a red circle will appear (this may take a few seconds). The grid configuration switches to parallel mode.
Then visualize the Marker-B. The application will draw a line between the 2 and position the grid in the center. You will be in parallel mode and you can set the height of the grid relative to the plane.
Using the XML / NFS Viewer to exploit data from our different measurement systems.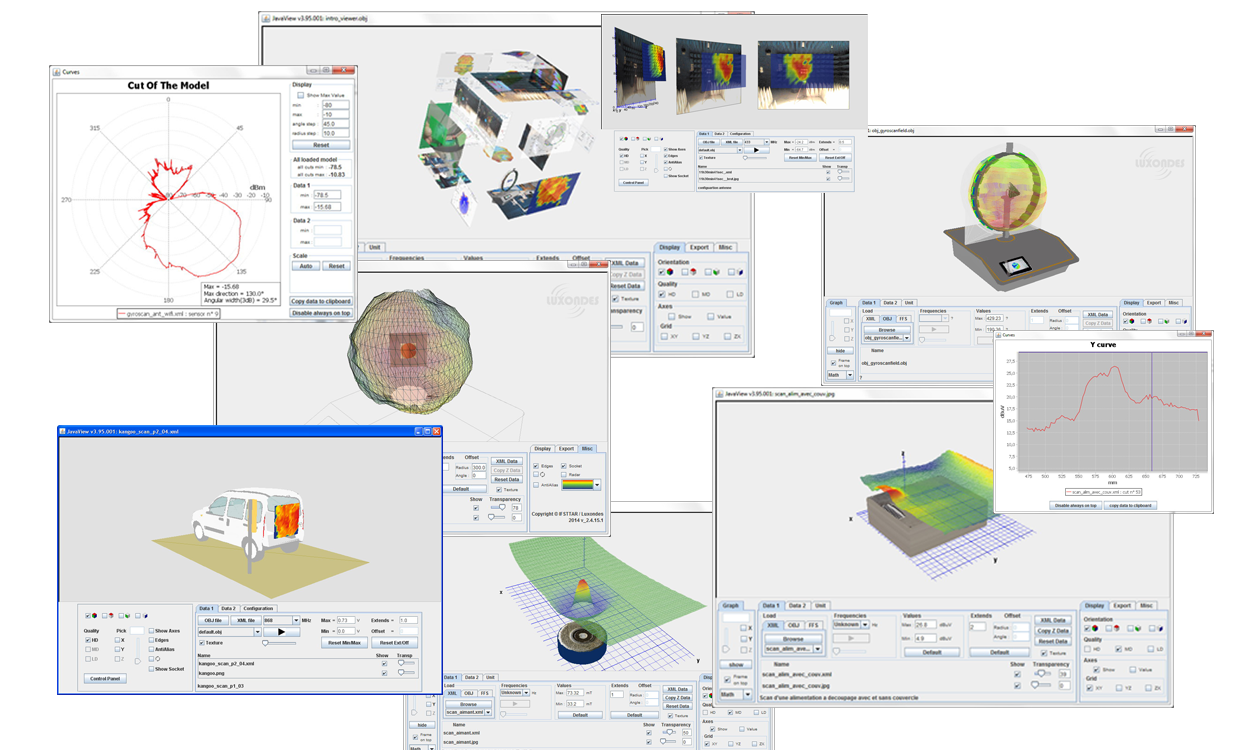 Near field measurement and simulation software generate a large amount of data.
Very often, the data format is formatted according to the type of device or software used.
The XML / NFS standard: TR 61967-1-1 © IEC: 2010 will define a universal interchange format for data from different Near Field Scan (Near Field Scan).
Its format is suitable for different 2D or 3D coordinate systems for a frequency or time domain.