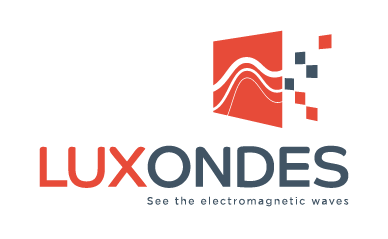 Luxondes imagines, develops and manufactures, real-time measurement and visualization tools for electromagnetic fields, making the scientific message accessible around the treatment and analysis of electromagnetic waves
Born from the ambition of two passionate experts in physics and innovation, Luxondes imagines, develops and manufactures realistic measurement and visualization tools for electromagnetic fields.
These real-time visualization tools convert electromagnetic waves into visible color information in a chromatic range that varies according to their intensity.
Destined for the worlds of industry, research and education, Luxondes' solutions are designed to make electromagnetic wave processing and analysis accessible.
The study and the realization of the different systems presented by Luxondes are the fruit of a close collaboration with the LEOST laboratory of the IFSTTAR research center "The French institute of science and technology for transport, development and networks".
Visualize the EM radiation
Technology –
MDMV ™ Conversion
MDMV (Maximum Dynamics for Minimum Variations) technology is entirely analog, which allows an almost real-time response of the system.
Conversion module
Our different visualization systems (2D / 3D) consist of modules that directly convert the RF field level into color levels emitted by an RGB LED via an adaptation interface.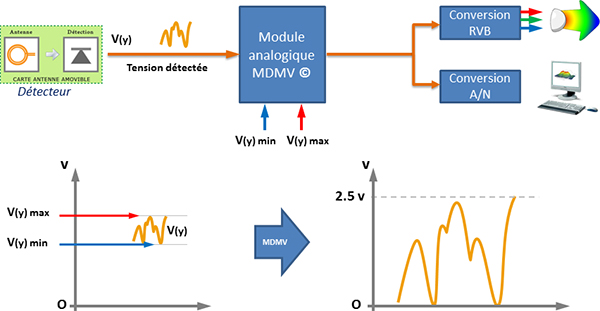 MDMV ™ Module
Our MDMV ™ analog system always maintains the maximum dynamic regardless of the difference in voltage between the high and low thresholds defined by the system or the user.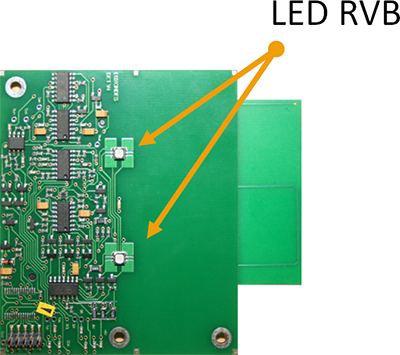 Example
Photos of a Gyroscanfield sensor including the detection part (removable antenna board)
as well as analog components to realize the MDMV ™ function.